Today – May 1st 2018 – is the first day of the IFS World Conference, held at the Georgia World Conference Centre in Atlanta. This follows the IFS Partner Summit held yesterday (April 30th) where Anthesis were proud to be a finalist in the IFS Services Partner of the Year awards, and were presented with the below certificate.
IFS employees, vendors and customers all arrived early, eager to hear the latest developments due from IFS in the coming months.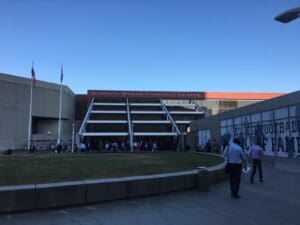 The conference centre in Atlanta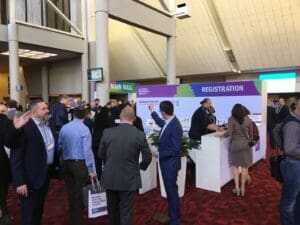 IFS World Conference registration
Anthesis are on stand 18 and would be delighted to meet with our customers, and chat to any companies that potentially require IFS consultancy or service support.
Day 1 News so Far….
One of the early announcements at the conference was the launch of IFS Applications 10, promising a new engaging user experience and 500+ functional updates.
You can read more about IFS Applications 10 here on the IFS website or for an alternative write up, try here.
Anthesis are pleased to be a sponsor of the IFS World Conference and we look forward to seeing you on stand 18, where we have PG Tips on hand if you fancy a cup of tea and a chat.
More news over the next few days.